Fabio Conti elected as local Councillor by 120 votes
Local resident and GP, Fabio Conti, has been selected to represent Ealing's Northfield ward on the council.
A by-election was called after former Conservative Councillor Mark Reen stood down after moving away from London.
Dr Conti is a Northfield resident who campaigned to save Northfields Library and is working to keep Northfields Community Centre open.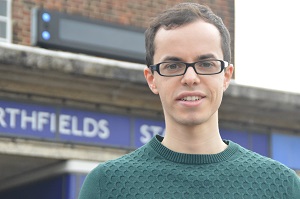 The former Gunnersbury pupil said: '' It's an honour to be elected to represent a community I have lived in for 26 years. I hope to follow in the footsteps of my esteemed former colleague, Mark Reen, and hold Labour accountable in the Council chamber.''
He joins fellow Conservatives David Millican and Theresa Mullins.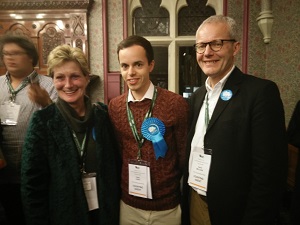 Northfield Ward Results
| Candidate's name | Description | Votes | % |
| --- | --- | --- | --- |
| Fabio Conti | Conservative | 2750 | 00.0 |
| Anita Macdonald | Labour | 2630 | 00.0 |
| Bruni De La Motte | Green Party | 751 | 0.0 |
| Joanna Louise Dugdale | Liberal Democrat | 570 | 0.0 |
| Bob Little | UKIP | 262 | 0.0 |
| Total | | | |
Turnout 69.74%

Northfield Ward - Election Result May 22nd 2014
No Change - Turnout - 44.92%
| Candidate's name | Description | Votes | Elected |
| --- | --- | --- | --- |
| MILLICAN David | Conservative | 1944 | Yes |
| MULLINS Theresa Maria | Conservative | 1655 | Yes |
| REEN Mark Ian | Conservative | 1594 | Yes |
| TOMLINSON Anna Janina | Labour | 1484 | |
| SMITH Peter | Labour | 1449 | |
| VARMA Surinder Nath | Labour | 1220 | |
| CHAPMAN Nicholas Andrew | Green Party Lead Candidate | 703 | |
| DE LA MOTTE Bruni | The Green Party | 615 | |
| ANTHONY Simon Ronald | The Green Party | 582 | |
| KENDRICK Susan Margaret | Liberal Democrat | 389 | |
| CALLAGHAN Martin James | Liberal Democrat | 384 | |
| WALSH Ray | UKIP | 305 | |
| GETTLESON Mike | Liberal Democrat | 265 | |
| Total | | 9828 | |
8th May 2015