Trials have shown significant drop in fare evasion on 'Boris buses'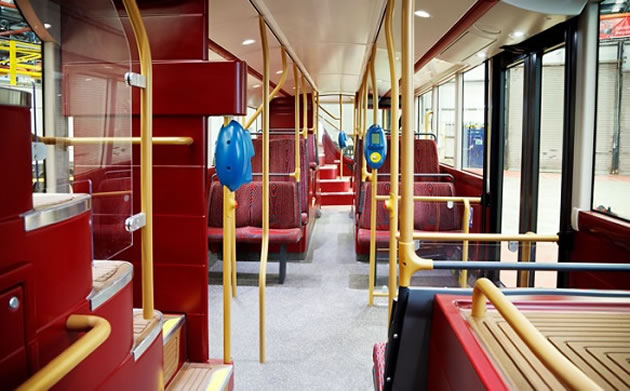 A Freedom of Information (FoI) request had revealed that Transport for London (TfL) have decided to end the use of multiple doors to board the new routemaster buses such as the ones used on the 267 route.
Trials had confirmed earlier findings that fare evasion was much higher on this type of vehicle. 'Boris Buses' cost Transport for London (TfL) £3.6 million last year, according to analysis by the transport network.
The rate of fare evasion on New Routemaster buses such as the one used on the route between Brentford and Hammersmith passing through Chiswick, was more than twice as high as the bus network as a whole. They caused a disproportionate four percent of lost revenue across all TfL services in 2017/18 – including Tube, Overground and other rail services.
TfL responded to an FoI request from Issac Davis about the reason they were considering the change by saying, "We are changing to front-door boarding to reduce the likelihood of customers coming on board without paying and reduce customer complaints about this issue. This will help reduce fare evasion which is currently more than double the rate on New Routemasters than elsewhere and is taking away revenue we need to invest in improving transport for everyone. There will also be accessibility benefits as wheelchairs will still be able to use the middle doors and will find it easier to access the priority space onboard. Our last estimates for fare evasion on NRMs indicated around £3.6 million is lost each year."
Mr Johnson's Routemasters date from his time as London Mayor – modelled on traditional London buses, allowed passengers to tap in at any of three entrances.
Critics of the new Prime Minister say the problem only adds to the issues caused by his 'fixation' on nostalgic bus design. Boris Buses make up 11 percent of the bus network, with 1,000 of the 9,000-strong bus fleet now his design.
Single door entry was trialled on the route 8 and N8 service from Bow Church to Tottenham Court Road this Friday. TfL commented that:, "Early indications are that fare evasion has fallen sharply on route 8 and the night route N8."
TfL is now in talks with the new owner of Wrightbus, Bamford Bus Company, to reconfigure the buses for single door entry. The work should be completed early in 2020. The cost of the alteration has been redacted.



Written with contributions from Jessie Mathewson - Local Democracy Reporter
9th December 2019