Selected Works from the Arts Council Collection
Related Links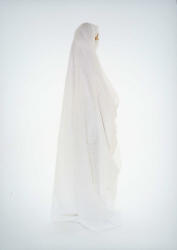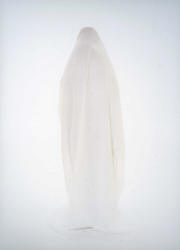 Image credit: Zineb Sedira, Self Portraits or the Virgin Mary, 2000
Courtesy the artist and Galerie Kamel Mennour, Paris.
Participate
Sign up for our free newsletter
Comment on this story on the
The White Show explores the symbolism and meaning of the colour white.
The exhibition tracks ideas from high modernism to contemporary conceptualism addressing a wide range of questions around purity, space and spirituality, race and class, absence, invisibility and light and shadow.
The exhibition includes painting, sculpture, reliefs, photography, drawing and film. Through important artworks dating from the early 1960s to the present day.
Artists: Keith Arnatt Art& Language Keith Coventry Martin Creed Ceal Floyer Andy Goldsworthy Alex Hartley Runa Islam Janice Kerbal Tania Kovats Brad Lochore Mary Martin John Riddy Zineb Sedira Jane Simpson Jean Spencer Maud Sulter Gillian Wise Toby Ziegler
At: PM Gallery
Walpole Park
Mattock Lane
Ealing
London
W5 5EQ
Date: Runs until 27 September 2009
Opening Times: Tue-Fri & Sun 1pm-5pm & Sat 11-5pm
Phone: 020 8567 1227
www.ealing.gov.uk/pmgalleryandhouse

FREE ENTRY
August 31, 2009