Tweetup at Trailfinders Tuesday 6 September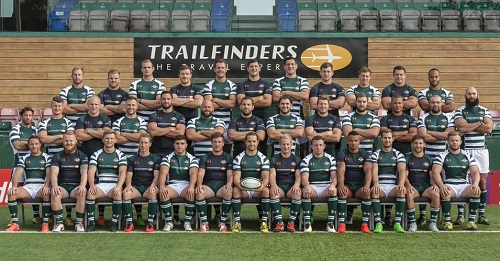 It's time to get out of the house and meet your Ealing neighbours again.
The Ealing tweetup is a regular event hosted by local businesses and a great opportunity to meet old friends and make new ones.
This month it's the turn of Ealing's top rugby club Ealing Trailfinders.
They kick off the season in the Greene King IPA Championship League against Yorkshire Carnegie on Saturday. Hopefully this will be a victorious win and it'll be drinks all round at the tweetup!
When: Tuesday 6th September
Time: 7pm - 11pm Venue: Trailfinders Sports Ground, Vallis Way, Ealing, W13 0DD. Ealing Trailfinders Rugby Club have invited all of their 4,000 members and Trailfinders - the travel experts - are sponsoring the food and drinks.
Key features of this #EalingTweetup:
a) Most of Ealing Trailfinders professional rugby team will be present to meet guests and fans;
b) This #EalingTweetup celebrates the start of Ealing Trailfinders new season in the Greene King IPA Championship League;
c) The NEW Ealing Trailfinders team strip for 2016-17 will be on view;
d) Bruno, the Ealing Trailfinders club mascot, will be available for selfies in front of the sponsors backwall; e) Guests can test their rugby ball passing skills, with tips from the pros;
f) Enter a FREE prize draw for some very exclusive rugby gifts – so don't forget your business cards. This event is shaping up to be bigger than past #EalingTweetups.
More info can be found via Eventbrite.
1 September 2016