Another blast of social media fun and networking at the Rose and Crown
Sunshine has been booked, bands are being auditioned and free beer & pizzas have been stocked up. The Rose & Crown garden is open for Summer and Tom - the landlord - has turned down job offers from Manchester United to be the host.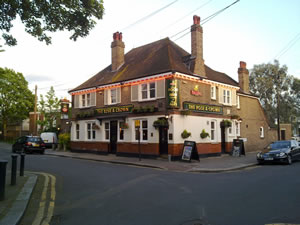 The Ealing Tweetup is an informal social media networking event in West London that brings together a diverse range of (mainly) local business people, politicians, bloggers & journos, digital industry types and other interesting folk from many walks of life.
With free pizza and drinks courtesy of the host, Tom at the
@roseandcrownW5 - the events are proving a great success, with anything from thirty to over 200 attendees, joining to meet fellow Twitter users and expand their networks.
It doesn't matter if you are a Twitter beginner or a media expert.
Everyone is welcome!
For more information please contact @MGreer_PR on Twitter, or visit this page.
Event details.
Time: 7.00pm to 11.30pm.
Date: Thursday 23rd May 2013.
Venue: The Rose & Crown, Church Place, St. Mary's Road, Ealing,
London, W5 4HN.
Cost: FREE entry
Registration: http://buff.ly/15MIxAM
Hashtag: #ealingtu
There's a limit on the bar tab for free drinks, so register online for your ticket and arrive early to avoid disappointment.

May 15, 2013