Celebrate Christmas at the Rose and Crown at the last 'tweet-up' of the year
Join your fellow Ealingites for a friendly, sociable night with music and chat at the Rose and Crown and raise a glass or two on 1st December.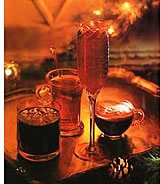 Ealing Today.co.uk wil be offering the first drink to members at the final tweet-up of the year - so be sure to get there early.
Sign up for the tweetup here
and if you aren't already a member of Ealing Today sign up here
See you there!
23rd November 2011