As colourful lively 'Turtle Bay' officially opens
Related Links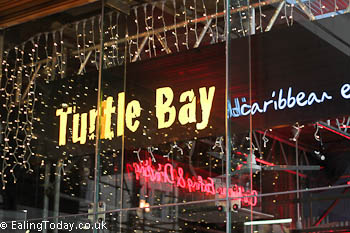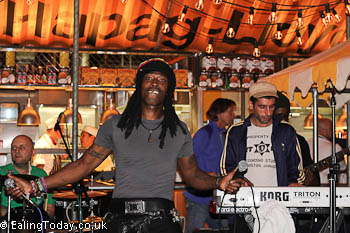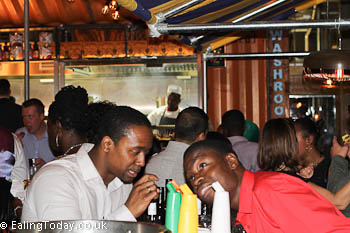 Turtle Bay, Ealing Broadway Centre. W5 5DB.
020 3067 0007
@turtlebayuk
Participate
Sign up for our free newsletter
Comment on this story on the
You could have confused Ealing for somewhere in the Caribbean last week with the opening of the first Turtle Bay restaurant in London.
This new dining experience offers 'rum, reggae and jerk' and judging by the atmosphere on the first night a rather lively experience.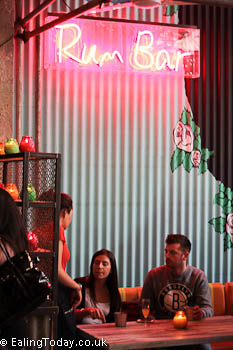 The opening was celebrated in style with a glitzy launch party (Thursday 2nd October), which welcomed hundreds of guests who enjoyed menu and cocktail sampling, as well as excellent music from Troy Ellis and Hail Jamaica and Laid Blak.
It's a small restaurant group, with just 10 sites around the UK, Turtle Bay say their mission is ' To capture the spirit of celebration that the Caribbean is famed for around the globe - making customers happy by delivering a hedonistic combination of joyous food, delightful drinks and a fun, laidback atmosphere.'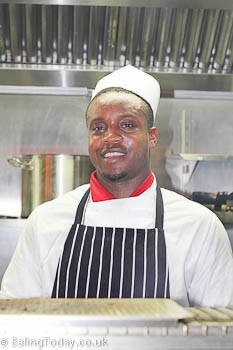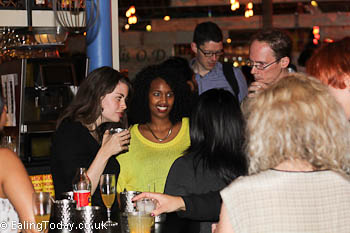 Ajith Jayawickrema, Turtle Bay Founder, said:

"We're delighted to have thrown the doors open to Ealing! Turtle Bay is about great food and good times, simple as that. It's our first venture in the capital and we think this up and coming area will love what we have to offer – its a restaurant as vibrant as the community that we're looking forward to serving."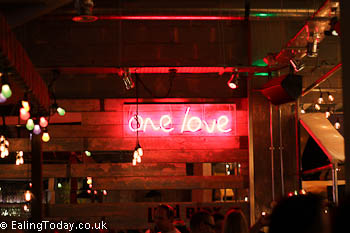 9th October 2014