Ealing Central Library 25th January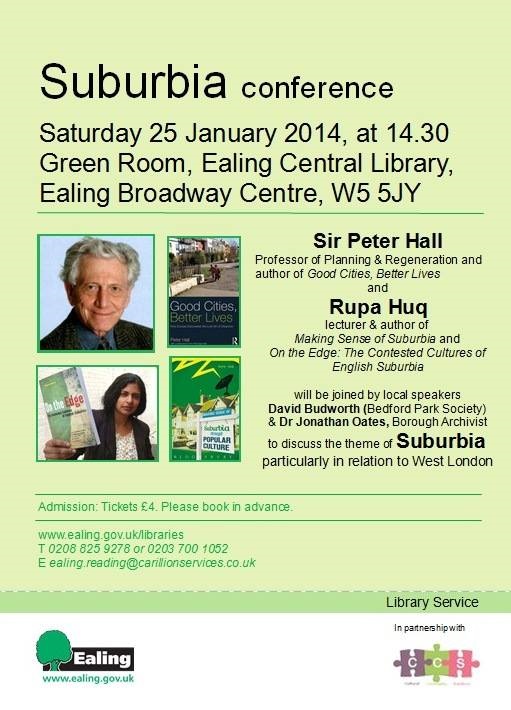 A local history conference on the subject of suburbia with particular reference to west London will take place this Saturday 25th January at Ealing Central Library from 2.30.
A series of talks will be delivered by speakers including Ealing borough historian Jonathan Oates, the Sociology Lecturer and former Deputy Mayoress of Ealing Dr Rupa Huq and the eminent academic and previous government advisor on urbanism and planning Sir Professor Peter Hall.
Professor Hall, author of some 40 books will be discussing his latest "Good Cities, Better Lives" and Dr Huq will draw on her recent two titles "On the Edge" and "Making Sense of Suburbia Through Popular Culture".
Huq will argue that the true soul of the nation now resides in suburbia and that the tourist attractions of Buckingham Palace, Stratford on Avon and Stonehenge tell us nothing about contemporary British society whereas Ealing is a microcosm of it.
Other topics to be discusssed include the status of Bedford Park, whether the title "Queen of the Suburbs" for Ealing is justified and why riots came to Ealing in 2011. All are welcome. Tickets £4- please book in advance
15th January 2014