Saturday 30th November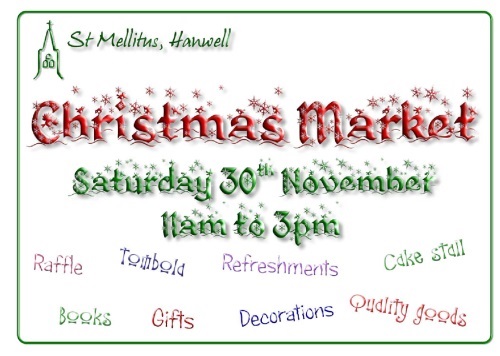 Christmas Market On 30th November 2013 At St Melitus Church Hanwell, Church Road, Hanwell W7 3BA from 11.00 a.m to 3.00 p.m.
Plenty of fabulous gift ideas with home made cakes and biscuits and other edibles, Bric-a-brac, books and toys. Refreshments and lunches Raffle, tombola and lots more.
11th November 2013