West Ealing came alive to the sound of music
The popular combo of music and food turned West Ealing into a lively destination yesterday (21st September) for the first ever Sound Bite Festival.
A range of events featured around the W13 area, included cookery lessons, children's entertainment and a craft market.
The heart of West Ealing, Dean Gardens, became festival central with an array of stalls and some fantastic music.
Organisers are hoping to spread the word a bit more for next year and make the September festival (fortunately blessed with reasonably good weather) into an annual community event celebrating all that's positive in West Ealing.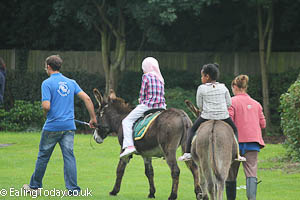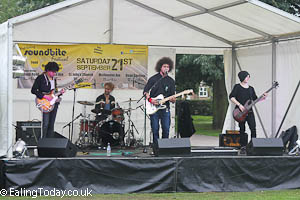 Local band The Chairs rocked Dean Gardens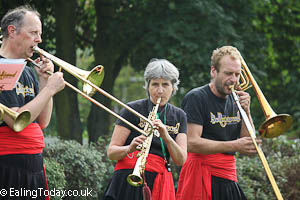 Bollywood Brass Band - also proved very popular
The Ealing Club Community Interest Company and W7 Edge are proud to support this new opportunity for LIVE MUSIC: (http://www.ealing-club.com/west-ealing-soundbite-festival).
Did you enjoy it? Discuss of the forum
22nd September 2013