Alan Ayckbourn comedy opening at Questors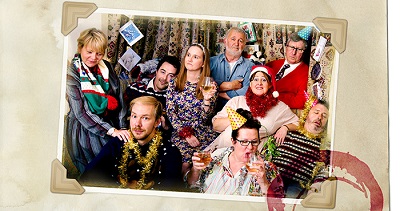 Ayckbourn's dark and comic story is the perfect antidote to the onslaught of forced - and far too early - Christmas cheer.
Unlucky in love Rachel brings handsome novelist Clive over for Christmas, hoping to transform their friendship into something more. But she's not the only one who wants to get near the mistletoe with him. Sister Belinda finds Clive's charms hard resist and alcoholic sister-in-law Phyllis wouldn't mind getting more familiar with him too – especially after one too many drinks.

Will their husbands realise? Loose cannon Uncle Harvey has his suspicions about this new chap – and a career in security has taught him how to handle these situations.
2nd November 2017