Coming to The Questors Theatre
Complex family relationships and the distortions of memory impact on the lives of three sisters brought together on the eve of their mother's funeral.
Their personal battles and constant bickering with each other are informed by their own perceptions of the past, putting a strain on their relationships and clouding their decisions.
The Memory of Water is a mix of comedy and pathos, exploring the tensions and behaviour surrounding death and loss but punctuated with sharp humour and visual comedy, as we watch these three woman play out their fears and come to terms with reality.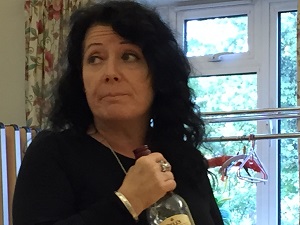 Chiswick's foremost amateur theatre company has been staging productions in West London for over fifty years. Members come from all over London to participate in readings, workshops, rehearsals and productions. The group welcomes enthusiasts interested in performing, directing, producing, stage management and all aspects of theatre production.
THE MEMORY OF WATER, runs from Tuesday 10th to Saturday 14th November including a Saturday matinee.
Questors Theatre, 12 Mattock Lane, W5 5BQ
For tickets go to the website http://www.questors.org.uk/event.aspx?id=536
Or telephone the box office: 020 8567 5184
To join Theatre West Four go to website at http://www.theatrewestfour.co.uk
26th October 2015