Studio at The Questors Theatre
Related Links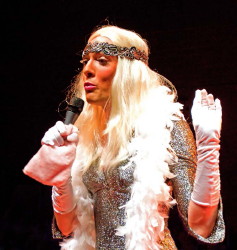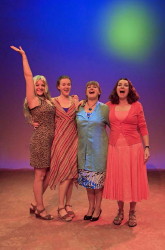 Photos courtesy Peter Gould
Ladies Down Under
by Amanda Whittington
Runs to 22 October
Full details and online booking at www.ealingtheatre.com
Participate
Sign up for our free newsletter
Comment on this story on the
The funny, heart-warming sequel to the enormously successful Ladies' Day, following the lasses from Hull on their adventures down-under.
After hitting the jackpot at Ladies' Day in York, the fish-filleting foursome are celebrating in style with the trip of a lifetime to the land of Oz.
While Shelley dreams of luxury and glamour, the rest of the gang decide to go native and camp out under the stars at Uluru. But Shelley soon discovers there's more on offer than posh hotels, stunning beaches and sun-kissed surfers; and Pearl finds that she's got a mountain of her own to climb.
Following the sell-out success of Ladies' Day at The Questors last year, grab your tickets now for this new adventure!

11 October 2011