With special guests at the screening at Questors on Saturday
Classic Cinema Club is teaming up with Ealing Labour For Corbyn and Questors Theatre to present the highly acclaimed and hugely entertaining PRIDE (2014).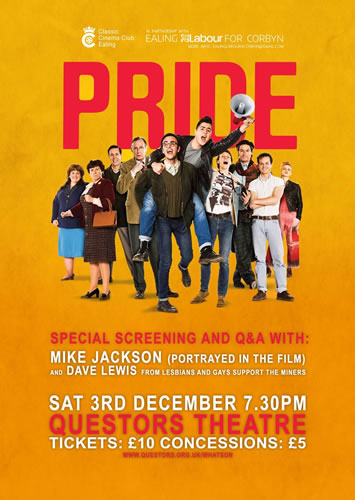 It will be shown on Saturday 3 December , 7.30pm, Questors Theatre, 12 Mattock Lane, Ealing W5 5BQ.
Mike Jackson who was portrayed in the film and Dave Lewis from Lesbians and Gays Support The Miners will be attending and there will be a Q&A after the screening.
Get tickets soon, spaces are limited. Tickets available online.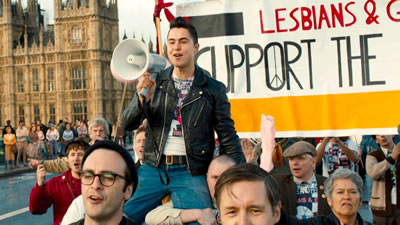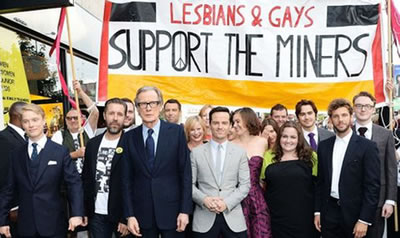 29 November 2016