Aunty Anne's opening in Ealing Shopping Centre
Another new shop opens for customers in Ealing Broadway Centre tomorrow(Saturday 9th March).
Auntie Anne's - the world's largest hand-rolled soft pretzel chain - has over 1,200 outlets worldwide.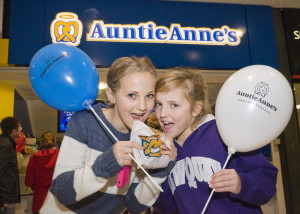 The store will sell freshly baked sweet and savoury hand-rolled pretzels all freshly baked on site.
Aunty Anne's will open with the companies' trademark pretzel pulling ceremony at Ealing (whatever that is), situated inbetween the High Street and Town Square, opposite Costa Coffee.

8th March 2013