Pitshanger Pictures presents a great night of home grown entertainment
Related Links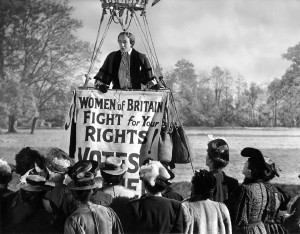 .
Pitshanger Pictures
Pitshanger Pictures exists to inform, entertain and strengthen community in North Ealing by screening films that stimulate conversation and discussion on questions in life.
Since its founding in January 2010, well over 1000 people have attended a range of interesting and stimulating films. The group have also been able to support other ventures, such as the local tsunami fundraising appeal. A hugely popular community showing of the Royal Wedding saw the hall packed to capacity with viewers in their glad rags and wedding hats. This July, a "summer season of film" will be launched for the first time.
Address: St Barnabas Millennium Hall, Pitshanger Lane, Ealing W5 1QG
Email: cinema@barnabites.org
Website: http://www.barnabites.org/PitshangerPics.asp
Facebook: http://www.facebook.com/group.php?gid=313270196738
Twitter: PitshangerPics
Participate
Sign up for our free newsletter
Comment on this story on the
Ealing-based Pitshanger Pictures, based on Pitshanger Lane, celebrates the end of its current season, on Saturday June 11th, with a double-bill of Ealing comedies.
At 6:30 pm, Alec Guinness and Stanley Holloway head the bill in the classic Ealing comedy "Lavender Hill Mob" (U) about a mild-mannered banker's attempt to smuggle gold bullion across the channel.
After a fish and chip supper, we are treated at 8:30 pm, to more Alex Guinness as he returns playing all the family members in the blackest of Ealing comedies, Kind Hearts and Coronets (U).
This is a unique chance to see these classic films on the big screen, in the area in which they were filmed. Come and join us as we celebrate Ealing and Ealing filmmakers.
The film will be shown at St Barnabas Millennium Hall, Pitshanger Lane, Ealing W5 1QG. The E2 and E9 buses stop nearby, and there is ample street parking.
Tickets will be on sale at £12.50 for both films including a fish-and-chip supper. Drinks and additional snacks will be on sale.
Our 2010 summer special was a sell-out, so make sure you get here early!
For further information or to join our mailing list please email cinema@barnabites.org
9th May 2011