Community show support for local shopping

Local residents from Pitshanger enjoyed a day of shopping with a bit of a difference last weekend as they celebrated International Food and Drink Day.
Related Links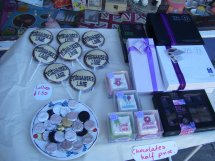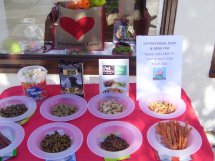 Dog food that looks good enough to eat!
(photos courtesy of Walter Wyeth)
Participate
Sign up for our free newsletter
Comment on this story on the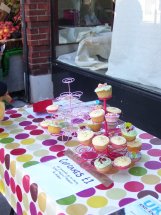 Walter Wyeth from Pitshanger Bookshop reports :
'' A lot of people turned up to support Brent Wilkinson, the chap who wants to open a new deli & he was selling cupcakes for charity at £1.00 a go- he quickly sold out & spent the rest of the morning telling people of his plans for the deli ( if Tesco is kept out) ).
'' Besides the food shops supporting the festival, ( such as Lisa's restaurant & Cinnamon cafe amongst others) new arrival Brenda's pet boutique had a display of " international " dog food ( see picture on right) & Stems Flower Gallery had a competition to get children guessing where in the world certain plants came from!''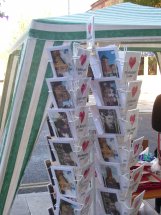 All in all a most successful day.
Are you having a community events? Let me know. Send details/reports/photos to editor@ealingtoday.co.uk
28 September 2010