Happy Birthday to Mrs Crowther
Related Links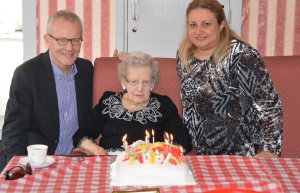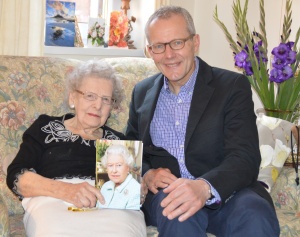 Pictured are Mrs Phyllis Crowther, with Councillor David Millican and Mrs Diana Ohanian, the care manager

Participate
Sign up for our free Ealing newsletter
Comment on this story on the
An Ealing woman has hit a rather significant milestone. Phyllis Crowther enjoyed her 100th birthday on Monday.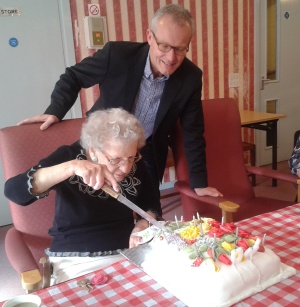 Councillor David Millican visited her and said:
''It was a great honour to join Mrs Phyllis Crowther for her 100th Birthday celebrations this week (Monday 16 September). Whilst Mrs Crowther does not normally seek a fuss, she is proud to reach such an age.
''Mrs Crowther was thrilled to receive the personal card from Her Majesty the Queen and share the celebrations with her friends in Walton House, South Ealing, where she has lived for nearly 20 years.
''Walton House is a delightful sheltered housing scheme of Ealing Council in the Northfields Ward I represent and I have visited it many times over the years. We are looking forward to the celebrations of another resident, who will turn 100 next February.''
17th September 2013