OPEN Ealing launch new discussions about Art classics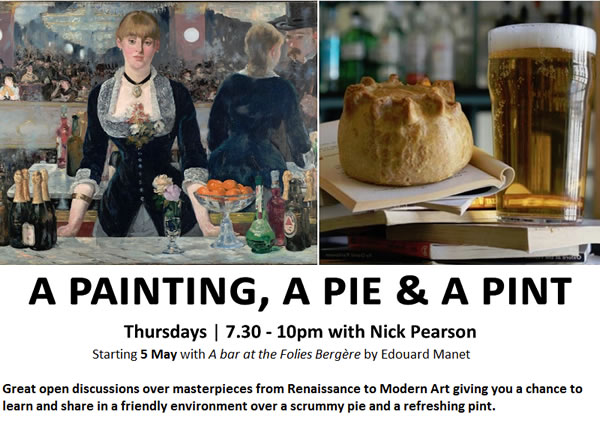 Join Nick Pearson, artist and lecturer for a weekly in-depth exploration and open discussion over a single masterpiece.

These sessions will give you the opportunity to focus on a particular work of art with the expert guidance of an artist and art historian, as well as to share views about the composition and the meaning of the piece.
Each week, the course leader will pick a work among all Western painting, ranging from Renaissance pieces to 20th century art, in no particular historical order.
Exploring the artist's techniques and artistic influences while briefly placing the work in its historical context, the discussion will aim to link each masterpiece to contemporary themes.
The talks take place from 7:30 pm - 10:00 pm at the Orchard Cafe on Singapore Road, W13 0EP.
5th May
Edouard Manet
A Bar at the Folies Bergère 1882

12th May
Hans Holbein the Younger
The Ambassadors 1533


19th May
Pierre-Auguste Renoir
Dance at the Moulin de la Galette 1876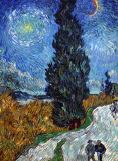 26th May
Vincent Van Gogh
Road with Cypress and Star (aka Country Road in Provence) 1890
27th April 2016