OPEN Ealing is running a variety of different classes
The new community arts project OPEN Ealing has launched its first series of arts classes and workshops for adults.
20th Century Modern Art with Nick Pearson on Thursday evenings from 2nd June
Time: 7pm – 9pm: Cost £7.50 a week
A 12-week course giving a general introduction to the development of modern art in the Western world covering the period from Romanticism and Realism in the late 1800s to the 'Young British Artists' phenomenon of the late 20th century, and take in the major movements of Western 20th century art. The course will also explore how other cultures, technology and world events have influenced artists of the 20th century.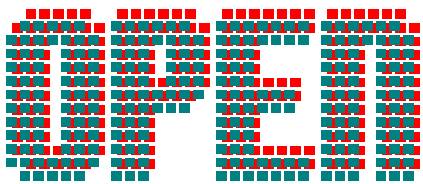 Life Drawing on Wednesday evenings from 8th June
Time: 7 – 9.30pm: Cost £7.50 a week
Life drawing is an important practice and tradition in art. The classes are led by Jack Jones. Please contact OPEN Ealing for details on what materials to bring.
Discover Printmaking on Wednesday 15th June
Times: 10am – 12.30 or 2 - 4.30pm: Cost £20 to include all printing materials, tools and your prints
Learn how to create your own lino cut prints in this enjoyable and supportive taster session
run by local artist Claire Palfreyman. Ideal for adult beginners – even those who think they 'can't do art'.
To find out more or book a space on any of these please call OPEN Ealing on 020 8579 5558 or email us at info@openealing.com
8th June 2011