local traders put on a show on Northfield
The sun was out, the balloons decorated the shops and locals flocked to Northfield Avenue today (Saturday 3rd July) to enjoy the sixth annual fun day.
Organised by Northfield Avenue Traders (NABTA) there was entertainment, competitions and plenty of outdoor cooking on offer.
The children had a variety of activities to keep them busy everything from hook-a-duck to jewellery making, gingerbread decorating to card and balloon trickery.
The objective of the day was to showcase the many and varied shops on offer on Northfield Avenue, and raise funds for charities.
An early estimation would suggest they were successful on both counts.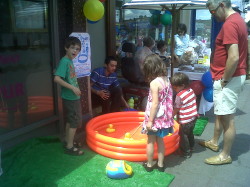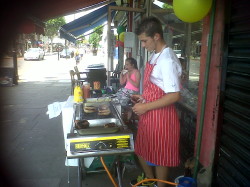 Have you had a local event? Do you have any photos you would like to share?
Send them to editor@ealingtoday.co.uk
3 July 2010