Money will go towards funding more cardiac research
The mother of 14-year-old Tom Clabburn, from Northfields,who died in 2007 from an undiagnised heart condition, has helped raise even more money for the charity CRY.
Claire Prosser raised £875 at a book sale outside Munson's Coffee and Eats in South Ealing, W5, on Saturday June 15th.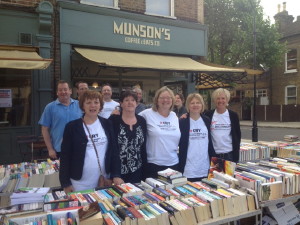 The money raised goes to the Tom Clabburn memorial fund at CRY.
It will fund heart screenings for young people in Ealing.
Claire said: "I'm very grateful to family and friends for turning out on such a wet and windy day and once again to Munson's for all their support. "

18th June 2013