Outdoor production of an adaptation of the Rudyard Kipling classic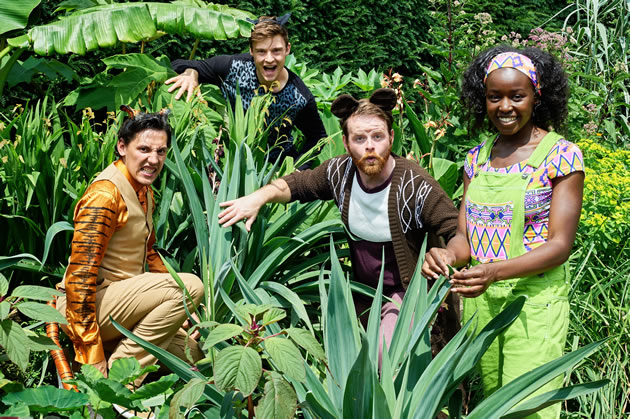 A new adaptation of Rudyard Kipling's timeless classic The Jungle Book with a contemporary twist is to be performed in Walpole Park later this month.
Mowgli is a girl in this version and you can join her on a journey through the jungle as she finds friends, overcomes her enemies and learns to speak to the animals.
It is being staged by Sixteenfeet Productions who specialise in outdoor theatre. Rudyard Kipling's Mowgli Stories have been adapted by Andrew S.Walsh and the performance will feature original music composed by Guy Holden. It is being directed by John Ward
The performances which last around an hour take place from Thursday 18 - Sunday 21 August 2016 and it is deemed suitable for ages five and above. Weekday performances are at 11.30am and 2.30pm and weekend performances are at 2.30pm and 5.30pm.
Tickets cost £12.50 for adults and £8.50 for children.
You can book online at the Sixteen Feet Productions web site or by calling the box office on 020 7856 0380.

August 11, 2016