Photo exhibition celebrates 25 years of Jazz festival
Related Links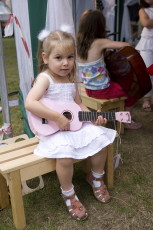 Young Musician photo courtesy Alex Sturrock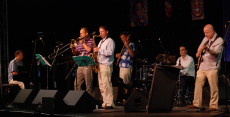 Butcher's Brew by John Ross.
Participate
Sign up for our free newsletter
Comment on this story on the
When: Wednesday, 29 July – Sunday, 9 August
Where: PM Gallery, Pitzhanger Manor House, Walpole Park
Time: Tue – Fri & Sun 1pm-5pm, Sat 11-5pm
Cost: FREE
A photographic exhibition to celebrate the 25th Ealing Jazz Festival will take place with pictures and memorabilia showing the festival over the years in all its glory.
The jazz festival has grown from humble beginnings and now attracts more than 45,000 visitors over the five day extravaganza of big band favourites and contemporary new talent.
Councillor Phil Taylor, Cabinet Member for Customer and Community Services, said: "The exhibition is a great way to celebrate such a thriving event. It starts on the morning of the jazz festival so people can go in and have a look round before the entertainment begins. It will also be there for a week after the jazz festival comes to an end for another year."
Ealing Council would like to thank Deputy Mayor, Councillor John Ross, for capturing the festival on camera over the years.

July 28, 2009