Celebrating the father of loud, Jim Marshall
After its hugely successful launch last year there was no doubt it would be back again this year.
And back it is - with a vengence!
This year the 'Hanwell Hootie' will be on April 5th - commemorating the life - and death of the father of loud, Jim Marshall OBE.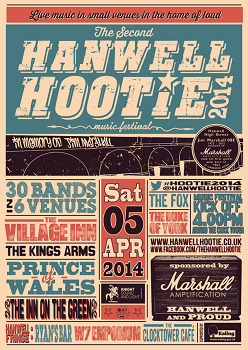 The guitar amp maestro was born in Acton and owned a music shop in Hanwell - from where he started building his famous name sake amps.
The amps featured in the spoof documentary 'This is Spinal Tap'. Guitarist Nigel Tufnel proudly showed off his Marshall stack which went up to 11 explaining it was "one louder" than usual amplifiers.
Motley Crue bass player, Nikki Sixx, said Marshall was "responsible for some of the greatest audio moments in music's history - and 50% responsible of all our hearing loss."
Jim Marshall died at the age of 88 on April 5th 2012.
The Hootie was created the following year - the idea of a group of music lovers along with the help of the Marshall family and company.
This year it will feature 30 bands in five different venues. This massively popular music festival attracts people from all over the country and, for one night only a small area of Hanwell is transformed to rock and blues central.
Get there early though as it gets very, very busy.
4th March 2014