45 bands will be playing loud and proud in W7
Related Links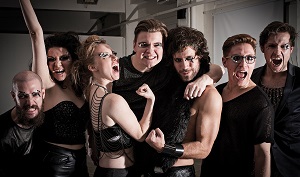 Felix Hagan and The Family - one of a number of top bands performing in W7
Participate
Sign up for our free newsletter
Comment on this story on the m
Hanwell will be rocking once again on Saturday (28th March) for the third ever 'Hootie'.
There will be 45 bands taking to 11 venues as well as a busking bus and fringe events.

Collection boxes will be prominent throughout the venues and donations will be added to Alice's Youth Music Memorial Fund supporting the National Foundation for Youth Music. Nearly £22,000 has already been raised in memory of the talented Hanwell teenager, Alice Gross, who was found dead last year.
Alice's Mum, Ros Hodgkiss said:
"We are very grateful to the Hanwell Hootie for their support this year. We have been astonished by the continuing support of the public for Alice's Youth Music Memorial Fund, which we hope will grow and provide a sustainable legacy of music-making for disadvantaged children. The fund has so far raised over £21,000 and we would like to thank all those who have donated or given up their time to organise collections or put on gigs in tribute to Alice's memory."
Matt Griffiths, Executive Director, Youth Music said:
"The support for Alice's Youth Music Memorial Fund has been terrific and the fund is continuing to help provide music-making opportunities for disadvantaged young people who would otherwise miss out. We remain grateful to the family for choosing Youth Music as the beneficiary of Alice's memorial fund and to all those who continue to put on gigs in support of the Fund as part of our Give a Gig initiative or collect money to support our work.
W7 has been nicknamed the 'Home of Loud' because the iconic Marshall amp was created here after requests from local guitarists including Pete Townshend of The Who back in 1962.
In 2012 when Jim Marshall died, it was decided to hold a yearly music festival to continue his legacy in Ealing and his company, Marshall Amplification, is a key sponsor of the event.

Leader of Ealing Council, Councillor Julian Bell, said: "Music is a rich part of Ealing's history and the council wants to help to acknowledge this. The Hanwell Hootie is a fantastic way to remember someone who had such an impact in the world of music as well as supporting the talented musicians we have within the borough and beyond."

The event will begin at 4pm at the Hanwell Clock Tower with a 'minute of loud' before spreading to the local pubs where the live music can be enjoyed.

Information can be found at www.hanwellhootie.co.uk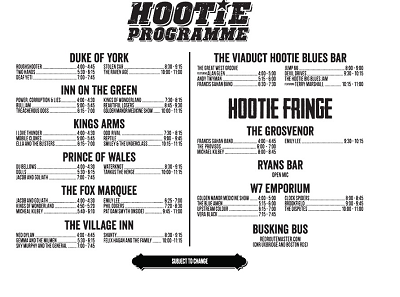 25th March 2015