The first Hanwell Hootie is this Saturday
Related Links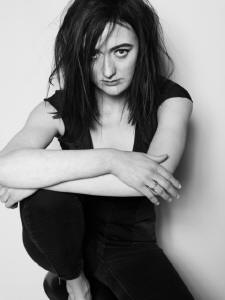 The Graphite set aka Lily Buchanan
The Hanwell Hootie is a free music festival that aims to bring live music back to the home of the legendary Marshall Amplification. Live music in small venues in the home of loud.
Participate
Sign up for our free newsletter
Comment on this story on the
Organisers of this Saturday's first Hanwell "Hootie" have released the line up of what acts are performing – and where.
The night's been organised to commemorate the fact that in the early '60s, the late Jim Marshall - who pioneered the use of his eponymous amplifiers- had two shops in Hanwell which attracted rock musicians from all over the world.
The official opening of the event – which the organisers hope may become annual – will be the unveiling of a plaque near the clock in Hanwell at around 4.30pm. Within the past week a paving slab outside the site of his second shop (now a barber) has been replaced with a commemorative stone.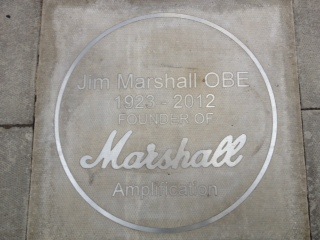 On Saturday night from 5 till 11 three pubs are hosting gigs from a total of thirteen bands – and a further six pubs are staging their own events or open mic nights.
Other Hanwell businesses are getting into the spirit of the night too. From 7pm W7 Emporium will be open and is showing a photographic exhibition of The Who from one of their earliest gigs in 1964. Two of the Who went to school in Acton and all the photographs are by Richard Rosser (later famed for his photos of the Rolling Stones) who just happens to be the father of Emporium's owner, Clare.
The Hootie is likely to get very crowded and the organisers; Hanwell Traders, The Ealing Club Community Interest Company and a growing group of volunteers say they cannot guarantee entry to the venues unless you are there by 5pm.
The programme;
At the Royal Victoria (Boston Road) you can see: The Provisos, Diffuse, The Chairs, Et Tu Bruce, and Phil Odgers of the Men They Couldn't Hang.
The Prince of Wales (a.k.a. The Pig) Boston Rd., will present Michael Kilbey, The Graphite set, Sub Delux, Tommy Hare, Jingo and Scoundrels.
The Inn on the Green, Lower Boston Rd has; Luge, Tommy Hare, Du Bellows, Robert Hokum & The Devil Drives.
The Hootie Fringe: there will be bands at The Duke of York (Uxbridge Rd) & The Fox (Green Lane) while at The Kings Arms & Lavins (Uxbridge Rd), Ryans & Emporium (Boston Rd) you can take pot luck with open mic nights.
The event's been sponsored by Marshalls. Jon Ellery, Managing Director says "Our philosophy with the festival is about celebrating our roots, bringing fantastic live music to small venues in Hanwell and putting the area back on the music map."
3rd April 2013