Local rugby team experience some Welsh heat
Related Links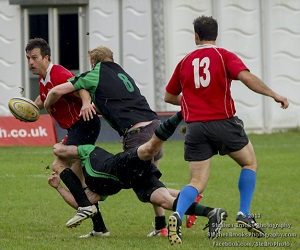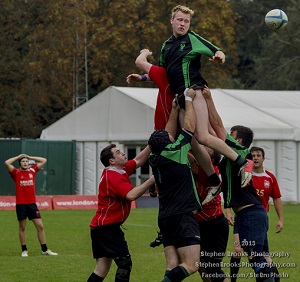 Photos courtesy Stephen Brooks
Hanwell RFC are still recruiting players of any standard as well as a main club sponsor. Please contact John via hanwellrfc@outlook.com for more details.
Participate
Sign up for our free Ealing newsletter
Comment on this story on the
On Saturday 28th September, Hanwell made the short trip over Kew Bridge to face London Welsh Ams at Old Deer Park.

Knowing in advance that Welsh were going to be one of the strongest teams within this league, it was a case of seeing how far the club have come since it's formation. Indeed, the Dragons had "125 (years)" emblazoned across their shirts and it was with tongue in cheek that the suggestion was made that perhaps Hanwell would print "5 months" across theirs.

In reality, this was a very one sided game. Welsh played like a club who have been together for a significant length of time and whilst Hanwell's defence stood firm for long periods in the first half, the Dragons had the ability (and fitness) to consistently change the point of attack. Eventually, the away side's discipline faltered and the Welsh flyhalf successfully converted a penalty to take a 3-0 lead. Again, Hanwell kept their defensive line and continued to take the game to the Dragons. However, Welsh started to dominate the breakdown and slowly started to build a lead.

In the second half, Welsh continued to be ruthless in attack and although Hanwell defended heroically the superior fitness levels of the home team started to tell. Hanwell lost 5 players to injury including flyhalf Dave Lowney and their attacking shape then fell away. Welsh eventually ran out winners 60-0.

After the game, Hanwell vice captain & club secretary, John Bodman said, "The game was a hard reminder of what league rugby is all about, but games like this are why we formed this club. To stand on the same pitch that once was home to legends like J.P.R. Williams was a pleasure."

Off the pitch, London Welsh were the perfect hosts and naturally the beer flowed. Hanwell will again face London Welsh Amateurs when the two sides meet in the cup in November.



2nd October 2013