Our Hanwell correspondent enjoys a very special day out
Related Links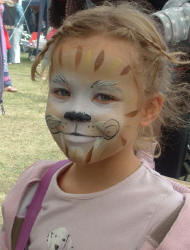 Daisy Lawrence (age 6) thinks the Hanwell Carnival is just purr fect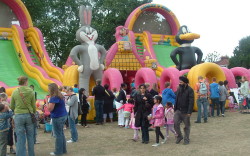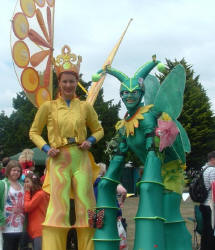 Stilt People: When there's so much going on - a little extra height really helps you see it all …….
Participate
Sign up for our free newsletter
Comment on this story on the

Hmm, so I awoke on the third Saturday in June to find it was somewhat on the nippy side and the sky was full of angry-looking grey clouds.
That can only mean one thing …. it's the Hanwell Carnival.
But a special one this year – the 50th since the carnival re-started after a wartime suspension, making Hanwell's pageant the oldest in the London area.
The Mayor Councillor Rajinder Mann opened the proceedings,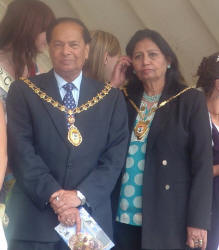 joined on stage by a whole host of Carnival Queens and Princesses from previous years. M.P. Stephen Pound entertained the crowd taking great delight in stealing a kiss from them all (and that was before he'd been in the beer tent).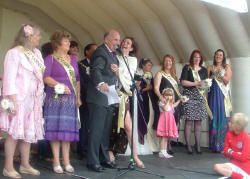 We were all careful not to mention Hanwell's very own Peter C***ch after England's lacklustre show the night before,
There was everything you'd expect – music and dancing, a funfair and stuff for kids, dogs, arts and crafts to buy, great food from various sections of the population here in West London. Local charities and community groups were out in force to show what they do and garner support.
Sadly I missed the synchronised wheelbarrow wheeling (now where else would you get that?)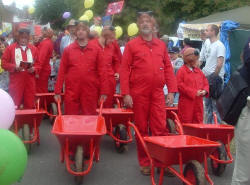 as I was listening to some lovely opera singing over the other side of the arena.
Best of all - the threatened rain never materialised.
Viv Ellis
22 June 2010