Four nights of cinematic entertainment from Sunday June 20th
Chiswick House and Gardens Trust is pleased to announce the launch of an exciting new open air film festival, offering four nights of cinematic entertainment from Sunday June 20th to Wednesday June 23rd in the glorious surroundings of Chiswick House Gardens.
The programme includes four evenings of films:
Sunday June 20th – The Duchess (12A) sponsored by Fuller's Honey Dew Ale
Monday June 21st – Mars Attacks (15)
Tuesday June 22nd – Best in Show (12)
Wednesday June 23rd – Mamma Mia! (PG)
Gates open at 7.30 p.m each evening, and although screenings will not begin until dusk (approximately 9.50 p.m.) visitors are encouraged to come early to picnic in the gardens or to enjoy a meal from the Chiswick House Café. There will be a range of additional food offerings available such as a hot dogs, popcorn and ice creams, as well as a licensed bar.
Each night's screening will also be accompanied by other formal and informal entertainments before the film, such as Classical music performances and a chance encounter with 'Mrs Malaprop' before The Duchess; out-of-this world entertainers before Mars Attacks; and a Dogs Trust parade with flyball competitions before Best in Show.
Visitors purchasing tickets to Mamma Mia! can embrace the opportunity to join in with Greek folk dancing, as well as enjoying fine live music and song. Guests will also thrill to the sound of Ceri Dupree as Nana Mouskouri, the White Rose of Chiswick. Why not get in the mood and sing along with all your Abba favourites during Mamma Mia?
Tickets are available on-line from www.ticketweb.co.uk (0844 477 1000) or alternatively can be purchased in person from the shop at Chiswick House itself, (cash only). Tickets for Sunday June 20th – Tuesday June 22nd cost £10 (£5 under 16's); and for Mamma Mia on Wednesday June 23rd £12.50 (£7.50).
This is a community event organised in support by Chiswick House Gardens Trust (registered charity no 1109239) - website www.chgt.org.uk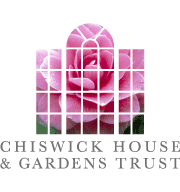 May 24, 2010