Enjoy an ethical chocolate fix at Oxfam, Ealing
Related Links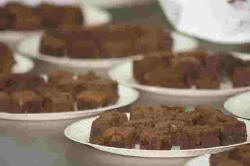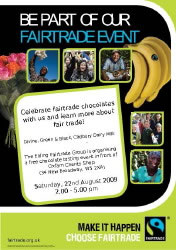 Participate
To celebrate the launch this month of Cadbury's Fairtrade Dairy Milk, Ealing Fairtrade Group is holding a Chocolate Tasting event at the Ealing Broadway Oxfam Shop on Saturday August 22nd.

As well as a chance to sample a range of indulgent Fairtrade chocolates, this is a great opportunity for young people to get involved in the Fairtrade Movement and help change their community.
Tribeni Gurung and Laamley Aha are two student members of this active local group and they say, "Volunteering is fun! You can develop new skills, gain confidence and occupy your time; the perfect opportunity for anyone bored in their holidays and willing to make a difference!"

Ealing has been a Fairtrade Borough for over a year now and the success of the Fairtrade Town movement across the UK, driven by hundreds of local groups, has helped to persuade Cadbury's to convert the country's most popular chocolate bar to Fairtrade. But more campaigners are needed to convince even more companies to switch to Fairtrade.

The chocolate tasting takes place at Oxfam, 34 New Broadway, W5 on Saturday 22nd August from 2.00 – 5.00 pm.
"Come along to this choctastic event...We hope to see you THERE!!!"

August 15, 2009