Local policing issues on the agenda
Ealing Fields Residents' Association (EFRA) are to hold their AGM on 22 May, starting at 19:30 at the Log Cabin.
Inspector Susan Hayward who is in charge of the Ealing 'cluster' (including the local ward) will speak about the changes to local policing. Local councillors will also attend.
There will be a review of our activities during the year and an opportunity for residents to contribute their views or raise concerns.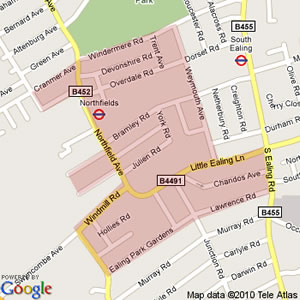 Please arrive from 19:10 to allow time to join or renew your membership.
Ealing Fields Residents' Association has been in existence since 1974. It covers the area stretching from Windermere Road in the north to Ealing Park Gardens/Lawrence Road in the south, and between Blondin Park/Northfield Avenue and Weymouth Avenue. They also work closely with the residents of the roads which border their core membership area, as so many problems are common.

May 14, 2013