Greenford Avenue - oh dear
Having decided that I will do the Ealing Half Marathon again I thought it might be an idea to have a look at the course which is slightly different from last year.
The 13.1 miles is is one of only three half marathons in London on fully closed roads (details of road closures will be published soon). It takes in parts of Central Ealing, Montpelier, Pitshanger, West Ealing, Hanwell and St Stephen's before returning to Lammas Park.
You can see the full route here (pdf)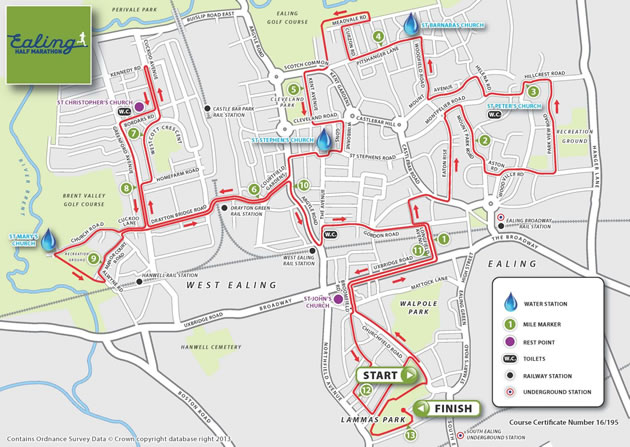 At last year's inaugural race the winner finished in a rather amazing time of 1:13:09. Me? Well, multiply that by 3 and you'll get an idea of my fitness/running ability.
Last week, (before the rain set in) I had a go at the Hanwell section which starts at around mile 6.
Tough? Oh my. Just a bit.
I really hope there will be lots of support at this point as physically and psychologically we will be exhausted and Greenford Avenue looms large.
I'm not panicking, no, not at all... but let's just say I was in agreement with a description of this section read on twitter - the ' Hanwell Himalayas'.
Last year I just wanted to start and finish which I did. This time I want to run a bit more but Greenford Avenue will be one big battle.
I am raising money for Epilepsy Action - the headline charity for the race.
It's the largest member-led epilepsy organisation in Britain, and represents an estimated 600,000 people with the condition as well as their friends, families, carers, health professionals and the many other people on whose lives are impacted.
Please sponsor me if you can, every little helps:
http://www.justgiving.com/annemarie-flanagan/?utm_source=Facebook&utm_medium=fundraisingpage&utm_content=annemarie-flanagan&utm_campaign=pfp-share
Only 17 days to go
Annemarie Flanagan
editor@ealingtoday.co.uk
12th September 2013