Chris Jagger and Band perform at the Brentham Club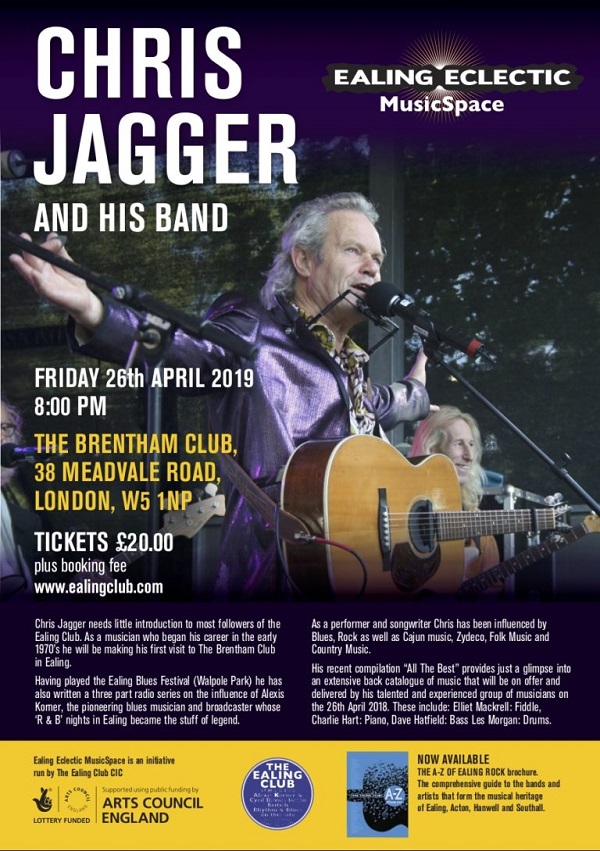 Last year Chris Jagger played at the legendary Ealing Club to a crowd of visitors from South America and Europe.

This time The Brentham Club will be hosting Chris and his talented band on Friday 26 April.
Don't miss out - Book your tickets now at £20 plus £2 booking fee.
10th April 2019