VIP enjoys tour of Downton Abbey and Ealing Studios
The Duchess of Cambridge - Kate Middleton - who's said to be a keen fan of the show - has been touring the 'downstairs' bit of Downton Abbey today.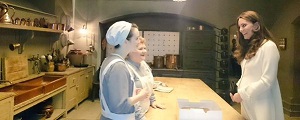 Mrs Patmore and Daisy baked a special cake
She's been visiting the indoor/servants quarters - filmed at Ealing Studios. The outdoor/ 'upstairs' shots are filmed at Highclere Castle, in Hampshire.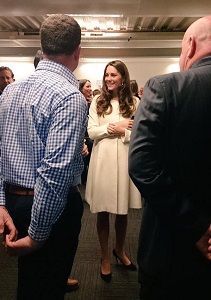 Kensington Palace said the visit had been arranged to "celebrate the success of the award-winning production", which is one of the most popular TV shows in the world, broadcast in 250 territories.
They have been tweeting from the event #DuchessAtDownton ( @KensingtonRoyal ) and photos of the Duchess on the twitter feed showed her meeting cast and production staff.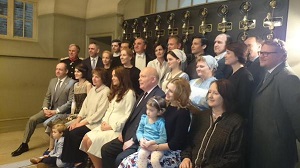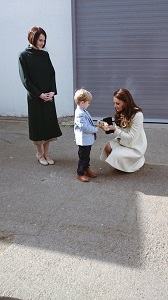 @KensingtonRoyal George hands The Duchess a wooden train for Prince George
Ealing Studios, which opened in 1902, is the oldest continuously working studio for film production in the world, and is best known for classic Ealing comedies including The Ladykillers and Kind Hearts And Coronets. It's still a film studio and is also home to the Met Film school.
The Duchess - who is eight months pregnant with her second child -watched a scene from the new series being filmed. It's expected to be one of her last engagements before she is due to give birth.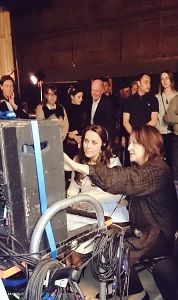 The ITV period drama is currently filming its sixth series and it's been announced there will be a Christmas special.
12th March 2015