The 'Don of deadpan' this Friday
Participate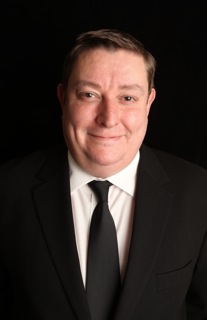 The Drayton Court, 2 The Avenue, Ealing W13 8PH.
phil zimmerman
www.philzimmerman.co.uk
07906 162 889
Sign up for our free newsletter
Comment on this story on the

The Don of deadpan, one-liners are dynamite and the wit is razor-sharp.... News of the World
Comedy returns to the No5 Club Downstairs at the Drayton next Friday (March 4) when the brilliant John Moloney tops the bill.

Twice winner of Best Live Performer at The London Comedy Festival, Moloney has delighted thousands at Festivals all over the world with the laid-back dry wit that has made him one of the most in-demand comics on the international circuit.
He is perhaps best known for his performances on BBC's the Stand Up Show and was included in Chanel 4' s One Hundred Greatest Stand-ups. Moloney has also worked with comedian Bill Bailey, most notably in Bailey's stand up show Part Troll.
Tickets priced £12.00 avalable now from www.wegottickets.com
Moloney is joined by Ealing's legendary Pigeonman Phil Zimmerman, Frank Sanazi and the Iraq Pack, Sunna jarman and Josephine Lacey with Paul T Eyres as MC.
The press on John Moloney
"The Master of delicious one liners." - NZ Herald
"The bentley in the comedy car lot."
Glasgow Herald
"Effortlessly funny." - Three weeks Magazine
Phil Zimmerman's appearances on Never Mind the Buzzcocks earned him cult status and a whole new army of fans. More recently Zimmerman earned notoriety when, as a publicity stunt, he entered Britain's Got Talent and appeared on page three of the sun after his character comedy act apparently terrified straight-laced judge Amanda Holden...

The press on Phil Zimmerman
"Hail him as a genius!" - Omid Dajilli in Time Out.
"An inspired piece of physical comedy" The Stage
F***ing wonderful." Daniel Kitson
"Barmy" The Sun.
1st March 2011