Rescheduled dog show takes place this Sunday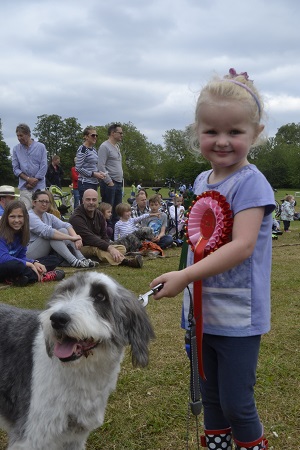 1st Best Rescue Megan with Cordelia
Volunteers are being sought for the third Bunny Park Dog Show which takes place this weekend with money being raised for Brent Lodge Animal Centre.
The event has been rescheduled and will now happen on Sunday 17th July.
There will be lots to see including; A free body check by The Avenue Vet, an agility demonstration by Mad about Mutts, and a Raffle with many prizes, plus a fine selection of Food and Drink.
There will be many different show categories and owners will get the chance to show off their pooches in a friendly setting. The aim is to provide a family day of fun showing off lots of beloved four legged friends.
When: On Sunday 17th July - 12pm to 4pm
Where: Churchfields Recreation Ground, Hanwell. W7 3BP
Registration for events will commence at 11.30am
Contactand tosee all the events that are available go www.bunnyparkdogshow.co.uk
12th July 2016