Walpole Park Saturday 6th May
The compost giveaway will begin at 8 am – two hours before the main Green Living Day event – and residents may take up to two loads of compost until noon, after which it will be unlimited.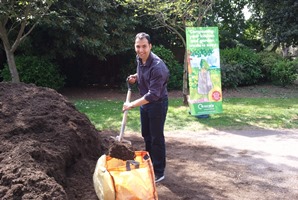 Green living day event will have recycling and composting information and woodworking and carving demonstrations. It will also include seed and plant swaps, and children's green crafts including weaving with dogwood.
Representatives from the Friends of Pitzhanger Manor House & Gallery and Walpole Park; Transition Town, Ealing and Northfields allotments will also be on hand to talk to residents about their work in the local community.
Dr Bike will be running a session where local people can get help and advice on all things cycling, as well as a free basic service for their bike.
4th May 2017