Theatre West Four production at Questors
Related Links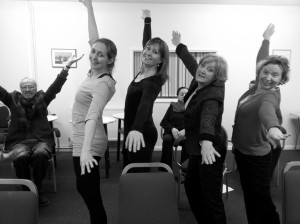 Questors Theatre, 12 Mattock Lane, W5 5BQ
Tickets here
Or telephone the box office: 020 8567 5184
Participate
Sign up for our free newsletter
Comment on this story on the
Popular local theatre company, Theatre West Four, are busy rehearsing their forthcoming musical production to be performed at Questors Theatre in Ealing in May.

Devised by the creators of Cowardy Custard, Alan Strachan and Benny Green, COLE is a musical journey through the life of 'the King of Musicals' Cole Porter, one of the most prolific songwriters of the 20th Century.
Bursting with hit tunes such as Anything Goes, Night and Day and I Get a Kick Out of You and linked together with the story of his life from Yale to Paris to Manhattan, Broadway and Hollywood. You won't be able to stop tapping your feet and humming along.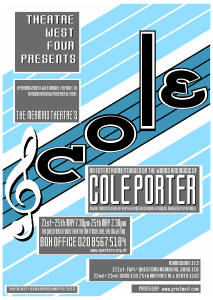 For almost fifty years Theatre West Four has been staging amateur productions in West London.
Members come from all over London to participate in readings, workshops, rehearsals and productions. The group welcomes enthusiasts interested in performing, directing, producing, stage management and all aspects of theatre production.
COLE runs from Tuesday 21st to Saturday 25th May, including a Saturday matinee

To join Theatre West Four go to our website at www.theatrewestfour.co.uk.

9th April 2013