12 entrants battle it out all day for the top prizes
The inaugural Open U18 Chess Tournament on the 15th December at Northolt Library on Church Road was a roaring success as 12 entrants between the ages of 8 and 12 battled it out all day to be crowned champion.
The Winner in the Girls category was 10 year old Tamara Karim, whilst for the boys, Abdul Aqutash, who is also 10, won all his games to keep his status as current champion.
The prizes were presented by Deputy Mayor Councillor Shahbaz Ahmed and also present were Councillor Lauren Wall, Councillor Bassam Mahfouz and Councillor Shital Manro.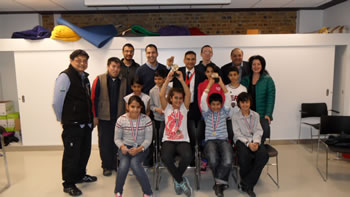 There were 12 Entrants to the chess tournament who were all aged between 8 and 12, and they battled bravely throughout the day from 9am to 4pm for the top prizes. A trophy and medals for first, second and third place were awarded.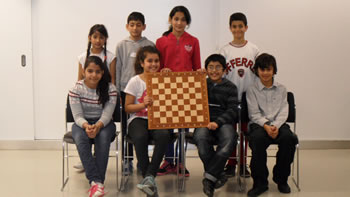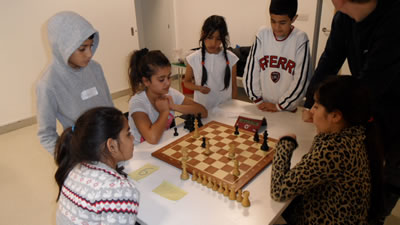 The Northolt Library Chess Club (NLCC) is a young and rapidly growing chess club open and to everyone of any age in Ealing, but mainly made up of young people from Northolt, Greenford and Perivale area. It is free due to willing Volunteers and generous support from Northolt Library, who also donated the prizes. Steve Pound MP additionally donated a chess set for the winner of each category. New players and Volunteers are always welcome on Tuesday evenings between 6:15pm and 7:45pm at Northolt (Church Road) Library.
December 19, 2012