Myths, Legends and Fairy Tales on Film
Related Links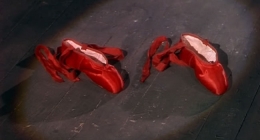 Classic Cinema Club of Ealing
Ealing Town Hall New Broadway, Ealing, London, W5 2BYLondon, England W5 2BY United Kingdom
Participate
Sign up for our free Ealing newsletter
Comment on this story on the
We're looking at the evolution of storytelling from oral narratives to written collections and then visual interpretations, starting with a faithfully told fairy tale then moving on to three more radical envisagements of old yarns, updated to modern times and aimed at adults. These are also four of the most fantastical and spectacular films ever made, the first in classic black and white, the next in Eastmancolor, and the latter two both lensed by the legendary cinematographer Jack Cardiff, and often lauded as the most stunning specimens of Technicolor cinema.

13th September BLACK ORPHEUS (1959) Directed by Marcel Camus
The Greek myth of Orpheus and Eurydice is brought to contemporary Brazil with a mostly black amateur cast. Set to the samba rhythms of Carnival in Rio de Janeiro, its bestselling soundtrack set off a Bossa Nova craze in the USA. "Colourful, atmospheric, and infectious, it takes an an­cient tale and makes it fresh anew, thanks in part to its bewitching music." Winner of the Palme d'Or at Cannes and the Academy Award for Best Foreign Language Film.
20th September PANDORA AND THE FLYING DUTCHMAN (1951) Directed by Albert Lewin
The ominous ship of sailors' superstition is personified as James Mason, playing a captain doomed to roam the seas until he finds a woman whose love is so potent it is lethal – could it be Pandora, embodied by the ravishing Ava Gardner? Shot in Spain in the ports of the Costa Brava and the bullrings of Catalo­nia, styled by surrealism, it is "about a woman unable to love and a man unable to die – a baroque synthesis of classical myth and Germanic legend
27th September THE RED SHOES (1948) Directed by Michael Powell and Emeric Pressburger
Hans Christian Andersen's cautionary tale is a perfect fit for the ballet world, where a prima ballerina is torn tween her love of dance and her need for love, and betwixt the demands of a tyrannical impresario and the comfort of a young composer. This is art about art, and power, passion and perfectionism, featuring a famed centrepiece fusion of footwork, camerawork, and Academy Award-winning set design and music.
October Theme

Conflict!
We've garnered your suggestions for films featuring friction, showing struggles both public and private, and hostilities between nations and individuals. This is inner strife externalised cinematically by some top directors, exploring discord and disharmony in their characters' faces and minds. And because all drama is conflict, there will be an abundance of drama as well.

October 4th 'A Man Escaped' 1956 directed by Robert Bresson

October 11th 'The Battle of Algiers' 1966 directed by Gillo Pontecorvo

October 18th 'Who's Afraid of Virginia Woolf?' 1966 directed by Mike Nichols, starring Elizabeth Taylor, Richard Burton

October 25th 'Fear and Desire' 1953 directed by Stanley Kubrick- See more at: http://classiccinemaclub.co.uk/#sthash.92dv8DFl.dpuf
19th September 2013