Four classic films the audience have requested to watch again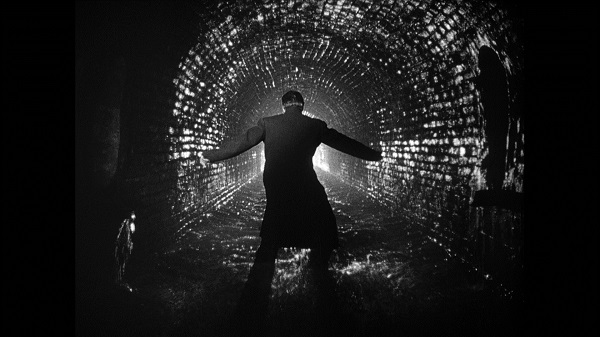 Classic Cinema Club Ealing Ealing Town Hall Fridays 7:30pm
May 2016 Five Years of Films
As they toast their fifth anniversary as a local community cinema, Classic Cinema Club Ealing look back at some of the many movies they 've shown in that time.
Here are four films that their audiences have requested and recommended that they screen again.
Friday 6th May The Third Man 1949
100 minutes directed by Carol Reed written by Graham Greene starring Joseph Cotten, Alida Valli, Orson Welles, Trevor Howard, Bernard Lee
A pulp fiction writer comes to post-war Vienna on an invitation from his friend Harry Lime, and ends up investigating his mysterious death. This tale of loyalty and illusion remains beloved for the charm of its characters, the stirring zither score, and stylish camerawork that turns the broken and corrupt city into a series of shadowy set pieces.
Winner of the Academy Award for Best Cinematography, the BAFTA for Best British Film, and the Grand Prix at the Cannes Film Festival
Friday 13th May L'Atalante 1934
89 minutes directed by Jean Vigo starring Dita Parlo, Jean Daste, Michel Simon
A newlywed couple struggles to adjust to married life, as they drift along the Parisian Seine on a barge with an outrageous first mate, played with comic ebullience by Michel Simon. Famed for its fantastical dreamlike shots, poetic realism and sheer romance, and with a long legacy of inspiring and influencing the cinema that followed, this is a favourite among filmmakers, critics and audiences. It was voted number 12 in the Sight & Sound Greatest Films of All Time poll.
Friday 20th May Cria Cuervos (Raise Ravens) 1976
109 minutes directed by Carlos Saura starring Ana Torrent, Geraldine Chaplin
A crumbling household is seen through the eyes of a melancholic eight-year-old, as she grapples with grief and guilt, tries to understand her family, and makes sense of the wider adult world around her. Made up of her recollections, imagination and ghostly visitations, reality and fantasy merge together to hypnotic effect. This allegory of Francoist Spain is a "meditation on history and memory – a political and psychological masterpiece" from the director of Bodas de Sangre (Blood Wedding).
Winner of the Jury's Special Grand Prix at the Cannes film festival.
Friday 27th May The Night of the Iguana 1964
113 minutes directed by John Huston based on the play by Tennessee Williams starring Richard Burton, Ava Gardner, Deborah Kerr, Sue Lyon
A defrocked and disgraced former priest now drives a tour bus through sweltering Mexico, and finds himself the centre of attention of several women in an atmosphere of sexual temptation and frustration. A Time magazine review said "Huston and company put together a picture that excites the senses, persuades the mind, and even occasionally speaks to the spirit – one of the best movies ever made from a Tennessee Williams play."
Nominated for several Academy Awards, winning for Best Costume Design
4th May 2016