Latin America season
Related Links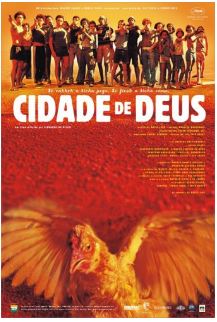 All screenings are followed by discussion. Tickets cost £7 & £6 (concs) plus £1 temporary membership for non- members.
Info/membership: classiccinemaclub@hotmail.co.uk and www.classiccinemaclub.co.uk
Participate
Sign up for our free newsletter
Comment on this story on the
You are invited to a season of some of the best directors in Latin American cinema and their provocative films.

FRI 2 MAR – Argentina : The Official Story
During Videla's right-wing junta, up to 30,000 "left-wing" people disappeared. What happened to their children?
This film is based on real events and describes the life of a wealthy couple and their adopted daughter. The adopting mother is curious about the provenance of her daughter but her husband will not tell her. This film won an Oscar for Best Foreign Language Film

FRI 9 MAR – BRAZIL : The City of God
"Cidade de Deus" is also based on true life, as told by Paulo Lins, a writer from the City of God, a typical "flavela" or slum. He tells of the thousands of disposed farmers having to make their way to the city which draws their young people into a new life of drugs and violence. It tells of the millions of such Olvidados – the Forgotten. This film won 8 awards.

FRI 16 MAR – CUBA : Death of a Bureaucrat
Satire and riotous comedy from the early days of Castro's Cuba. Not what you expect – unless you know something about the Cubans. A bureaucrat dies and is given an honourable burial – with his very honourable identity card. But his nephew needs that card to complete all the formalities - and so the "bureaucratic" farce begins. The director, Tomas Gutierrez Alea, has a high standing for his leading work in the new Cuban cinema.

FRI 23 MAR – INTERNATIONAL CO-PRODUCTION : The Motorcycle Diaries
More a question of who didn't help make this film, The Motorcycle Diaries has made its name internationally. Starring Gael García Bernal (Mexico), screenplay by José Rivera (Puerto Rico), directed by Walter Salles (Brazi)l, executive producers include Rebert Redford and financed by film companies around the world, this reconstruction of Che Guevara's 8-month tour of South America was an instant hit. Watch how this adventure turned the graduating medical student into the revolutionary we all know about. Fascinating – and wonderful scenery to feast your eyes on.

All screenings are followed by discussion. Tickets cost £7 & £6 (concs) plus £1 temporary membership for non- members.
Info/membership: classiccinemaclub@hotmail.co.uk and www.classiccinemaclub.co.uk
23rd February 2012