This month's theme - Broken Minds
Related Links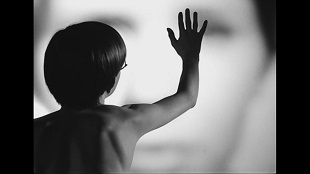 Ealing Town Hall
New Broadway, Ealing, London, W5 2BY
Tickets £7/£6 Concessions
TICKETS AVAILABLE ONLINE
Memberships available £10
Participate
Sign up for our free newsletter
Comment on this story on the
We show some of the most revered works from the most illustrious directors, who use cinema to examine the human psyche and explore fragmented minds. The films zoom in on characters in the throes of breakdowns, struggling with relationships, isolated from the world around them, and in conflict with their own consciousness.

These psychological dramas delve into issues of identity and existentialism, while pushing the boundaries of the art form and thrilling and challenging audiences.

CCCE is a member of The British Federation of Film Societies

6th June STUDY
Special Event
Meet The Filmmaker
Paolo Benetazzo will be in attendance to present and discuss Study, which he wrote, directed, produced, scored and
stars in. For more information on Study please go to
classiccinemaclub.co.uk
13th June PSYCHO
(1960)
directed by Alfred Hitchcock
starring Janet Leigh, Anthony Perkins, Vera Miles, Martin Balsam

20th June PERSONA
(1966)
directed by Ingmar Bergman
starring Bibi Andersson, Liv Ullmann

27th June Taxi Driver
(1976)
directed by Martin Scorsese
starring Robert De Niro, Jodie Foster, Harvey Keitel, Cybill Shepherd

Our July theme is SPIES! We will be closed for the month of August

JUNE 2014
BRoKeN MiNDS
bringing cinema back to Ealing!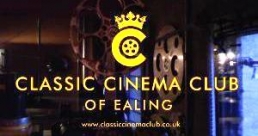 28th May 2014