Saluting Ealing
We're staying local to celebrate some home-grown talent and works made in our borough. On show are classic comedies and period drama from Ealing Studios, and films and television work featuring famous Ealing residents.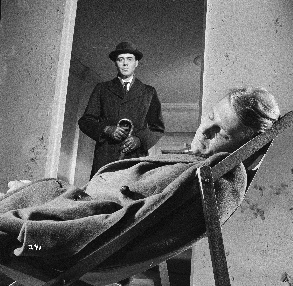 Classic Cinema Club Ealing Fridays 7:30pm Ealing Town Hall
On July 8 we begin our Ealing! series with a special night in honour of RAY LONNEN. Ray passed away two years ago almost to the day of this celebration of his life and was an Ealing resident for many years. He still has family here. It's amazing to think we had a man of such immense talent right here on our doorstep!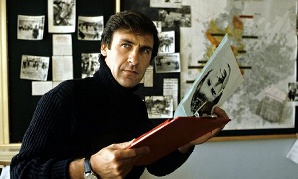 Ray's family will be present to honour him with stories and a specially prepared showreel of his work. We'll finish with a Q&A with Ray's wife, the actor and writer Tara Ward.
Sure to be quite full so get your tickets soon! PURCHASE HERE

Firstly, let's talk about THE SERVANT on July 1. We ran into technical problems last month when we intended to show it. By the audience's request (demand!) we bring it back for your viewing. A very well made film, highly regarded and an amazingly relevant film for today. Come see.

Friday 1st July
The Servant
1963
116 minutes
directed by Joseph Losey, screenplay by Harold Pinter
starring Dirk Bogarde, James Fox, Sarah Miles, Wendy Craig
When a wealthy young idler hires a manservant, he insidiously upturns his household, lifestyle and relationships into disorder. As a psychological drama-thriller and dark comedy, this is an intricately photographed and sharply scripted work about class strife and power struggles. Winner of BAFTA awards and others for best actor, best cinematography and best screenplay.

Friday 8th July
Ray Lonnen
Special event
a tribute to actor Ray Lonnen with talks and a showreel presented by his family. A question and answer follows with Ray's wife the actor and writer Tara Ward.

Friday 15th July
The Titfield Thunderbolt
1953
82 minutes
directed by Charles Crichton
starring Stanley Holloway, George Relph, John Gregson, Hugh Griffith and Sid James
When the authorities order the closure of a railway line to a small village, the locals step up to operate it themselves, if they can fend off the saboteurs and competition from the bus company, and government inspections of their ancient train. With the focus on the little man up against the establishment, it shares its subversive social themes with the best Ealing Comedies.

Friday 22nd July
Saraband for Dead Lovers
1948
93 minutes
directed by Basil Dearden
starring Joan Greenwood, Stewart Granger, Flora Robson
Set in the royal court of Hanover in the 17th century, this tragic romance is a historic tale of the arranged marriage and passionate love affair of Sophia Dorothea of Celle. Ealing Studios chose to make this costume melodrama their first film in colour, with a distinct use of Technicolor, and its big-budget luxurious production values were nominated for an Academy Award.

Friday 29th July
My Learned Friend
1943
70 minutes
directed by Basil Dearden and Will Hay
starring Will Hay, Claude Hulbert, Mervyn Johns
When a criminal is released from prison, he targets everyone involved in the trial that ended with his conviction, and threatens to murder them with methods that make the most of his imagination and dark sense of humour. His former lawyer sets out to foil the plot and save his own life. Comic Will Hay's last film is a jet-black farce, from the makers who would later create other killer comedies for Ealing Studios.

Classic Cinema Club Ealing Fridays 7:30pm Ealing Town Hall
All films are shown at Ealing Town Hall on Fridays at 7:30pm followed by a discussion about the film. Tickets are £7 / £6 concessions and available at the door and online. Membership prices cheaper!
We are an all volunteer organisation, members of your community. We would love to have your help and/or for any volunteer assistance you may like to contribute.


CLASSIC CINEMA CLUB - EALING
classiccinemaclub@hotmail.co.uk
074 1175 1965

classiccinemaclub.co.uk
Classic Cinema Club - bringing the cinema back to Ealing!