Coming up in February
Related Links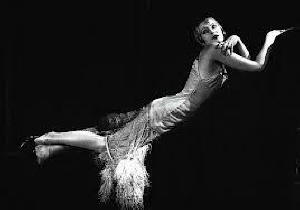 Greta Garbo
email
2011 Classic Cinema Club of Ealing Phone 0208 810 1826

Classic Cinema Club of Ealing all films begin at 7:30pm at Ealing Town Hall
Admission is £6 and £5 concessions. Non-members pay a £1 temporary membership at the door. Membership is £10 year.
Participate
Sign up for our free newsletter
Comment on this story on the
To highlight St Valentines Day Classic Cinema Club will be showing a series of stunning Femmes Fatales films featuring some beautiful classic screen Goddesses.
On the 1st February we are screening a silent film, The Temptress with live piano accompaniment. The pianist will be Cyrus Gabrysch (pic below).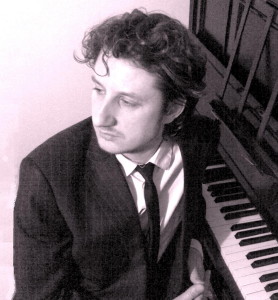 He has played for us before and his accompaniment is excellent.

1st February: The Temptress 1926 (silent film) Director Fred Niblo stars Greta Garbo, Antonio Moreno, Lionel Barrymore
Greta Garbo glistens in one of her early roles, as a woman who effortlessly seduces and recklessly destroys men as they fight for her favour. Set in Paris and Argentina, this big budget melodrama was a box office hit, and like her character, Garbo bewitched audiences with the restraint in her performance and the mystique in her looks.
8th February: Out of the Past - Build My Gallows High 1947 Director Jacques Tourneur stars Robert Mitchum, Jane Greer, Kirk Douglas
Jeff Bailey believes he is lying low as a mechanic in a small town, until an old acquaintance walks into his garage and forces him to face his former life. In a superb cast, the men are menacing and Jane Greer gives an enthralling performance as the ambiguous femme fatale in this perfect film noir, boasting a complex narrative of flashbacks, razor sharp dialogue and some of the very best photography of the era.
15th February: Gilda 1946 Director Charles Vidor stars Rita Hayworth, Glenn Ford, George Macready
Small time crook Johnny meets a career criminal who puts him to work in a Buenos Aires casino. Then he meets the boss's wife – who turns out to be a former flame. Rita Hayworth is incendiary in her signature role, a figure who stirs up fervour and fury with her flirtations, which along with the passions and hatred between her and Johnny, make for surprising viewing to modern audiences.
22nd February: And God Created Woman 1956 Director Roger Vadim stars Brigitte Bardot, Jean-Louis Trintignant, Curd Jürgens
18 year old orphan Juliette feels free, sensuous and liberated from familial and societal shackles. She attracts the disdain of the local community but the lust of its men, becoming entangled in relations with three of them. Shocking censors, religious groups and American moral values with its blasé European expo
21st January 2013