Feel good season
Related Links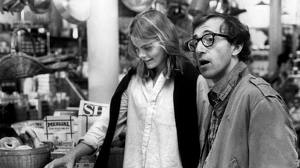 Friday evenings 7:30pm
EALING TOWN HALL
Uxbridge Road W5
Discussions/ Debates follow the projections
www.classiccinemaclub.co.uk
Our May Theme:
'Cannes Classics'
June Theme:
'The New Wave around the World'
Tickets £6 (concs/ students £5)
CCCE is a members club.

Membership costs £10 for 12 months
or £1 per evening
For membership details email:
classiccinemaclub@hotmail.co.uk
Or ring our membership Secretary
on 020 8810 1826

Free parking behind Perceval House after 5pm
and wheelchair access inside the Town Hall.
CCCE is an affiliate of the
British Federation of Film Societies and
a member of Ealing Arts + Leasure
www.classiccinemaclub.co.uk
Participate
Sign up for our free newsletter
Comment on this story on the
April 5: L'Atalante (1934)

Dita Parlo and Jean Dasté portray a newlywed couple struggling to adjust to married life, drifting along the Seine on a barge with an outrageous first mate, played ebulliently
by Michel Simon. Famed for its fantastical dreamlike shots, poetic realism and sheer romance, and with a long legacy of
inspiring and influencing the cinema that followed, this is a favourite among filmmakers, critics and audiences.

April 12: Manhattan (1979)
Woody Allen's declaration of love to his city is seen and heard how he idealises it: in iconic black and white and with a glorious Gershwin soundtrack. His character's
dreams of being the next great American novelist are thwarted by his own resentments and dissatisfactions, in
one of the director's supremely blended comedy-dramas. Diane Keaton, Mariel Hemingway and Meryl Streep play
the women in his life.

April 19: Amarcord (1973)
Fellini's tribute to his birthplace Rimini entwines
affectionate nostalgia and effusive imagination, expertly choreographing a story of youth enlivened by sexual
awakening, Fascist idolatry, and the exaggerations and
eccentricities of the folk that populate the town and his
memories. Warmly admired as one of the maestro's
best-loved works, it received the Academy Award for Best
Foreign Language Film.

April 26: Playing the Moldovans at Tennis (2012)
Directed by Tony Hawks and Mikolaj
Jaroszewicz

In support of the Tony Hawks Centre for child healthcare
in Chisinau, Moldova. Tony Hawks will be present at the
screening for an introduction and Q & A.
First it was a bet, then an internationally best-selling book,
and now it's a feature film starring Tony Hawks, Anatol
Durbala, Stephen Frost, Angus Deayton, Morwenna Banks,
Pat Cash and Alistair McGowan. Tony travels to Moldova to
challenge each player in its football team to a tennis match.
As he witnesses daily living in Europe's poorest nation, he
sets himself new goals to make a difference. A life affirming,
warm and moving film that shows us in love stories you don't
always fall in love with another person - sometimes, it's a
country.
27th March 2013