Pianist to play live at screening on Friday
Related Links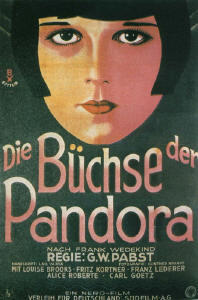 All screenings are followed by discussion. Tickets cost £7 & £6 (concs) plus £1 temporary membership for non- members.
Info/membership: classiccinemaclub@hotmail.co.uk and www.classiccinemaclub.co.uk
Participate
Sign up for our free newsletter
Comment on this story on the
You are invited to a season of some of the best German films.

FRI 20 April– People on Sunday (1930) with Live pianist
This effervescent, sunlit silent, about a handful of city dwellers (a charming cast of non-professionals) enjoying a weekend outing, offers a rare glimpse of Weimar-era Berlin. People on Sunday was both an experiment and a mainstream hit that would influence generations of film artists around the world

Classic Cinema Club has been most fortunate in attracting a pianist to play live at this screening.
This film experience will be greatly heightened by live music, played by Cyrus Barysch, a pianist with years of experience at playing "live", originally for ballet classes and more recently for the BFI and the Cinema Museum. He will shortly become the resident pianist at the Mayfair Curzon.


Last week's silent film Pandora's Box attracted the largest audience to date for one of our silent films and we are hoping that this will be repeated this Friday.
.
FRI 27 April - Wings of Desire (1987)
Damiel, an angel high over Berlin falls in love with a beautiful trapeze artist, he is willing to give up his immortality and return to earth to be with her. Made just before the fall of the of the Berlin wall, these sounds and images are movie poetry - and made the name Wim Wenders synonymous with film art.
Tickets cost £7 & £6 (concs) plus £1 temporary membership for non- members.
Info/membership: classiccinemaclub@hotmail.co.uk and www.classiccinemaclub.co.uk
4th April 2012