Viv Ellis reviews last week's show and what's coming up....
If you want something more than a night out at the local, Bearcat Comedy at the Viaduct on Uxbridge Rd in Hanwell is as good a way of spending a Friday night without breaking the bank that I can think of.
This last Friday I especially liked Nathan Cassidy, who reckons he narrowly lost out to Jason Orange for a place in Take That, but who made the crowd laugh with routines on pop tribute acts (he looks a bit like Marc Almond) & Britain's Got Talent.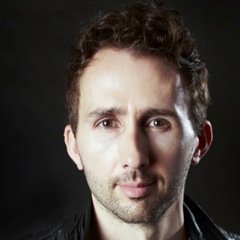 And Brennan Reece, clearly just a beginner but was very engaging, dealt brilliantly with the audience. Definitely one to watch.
Meanwhile April Bearcat draws to a close with a Beautiful mix of Comic styles from a varied cacophany of ethnic backgrounds including Werewolf...!

Special Guest ROGER MONKHOUSE has been described thus ...

"his laconic delivery shields an engaging persona and an enquiring mind" The Guardian

"unfailingly entertaining and skilfully able to pull punchlines, seemingly, out of thin air" Chortle

"packs in more observations on the human condition in a twenty minute set than a whole lecture on Jean-Paul Sartre" Venue Magazine

"Highly regarded by his peers on the circuit - he's shaven-headed, topical, good, and nothing to do with Bob" Evening Standard

ROGER MONKHOUSE - in other words (as Tony the Tiger would say) He's Grrrrrrrrrrrrreat! - but what does he look like..? https://www.youtube.com/watch?v=_aHtzZcH4pU

with ROGER MONKHOUSE are

OLA THE COMEDIAN - "the difference between a clown and a comedian is one has something to say" - refreshing honesty, destined for Greatness?....(come and decide) - http://olathecomedian.com/ - https://www.youtube.com/watch?v=8dNjpDsM8EE

NEIL McFARLANE - sophisticated Scot - https://www.youtube.com/watch?v=3SI-sM7zCbw

DAVE GREEN - deapan diamond sharp material - https://www.youtube.com/watch?v=YMYxGYfAlTE

PETE BECKLEY - raised by wolves... Where...? Possibly... - https://www.youtube.com/watch?v=vGHgp97rKb0

Click ONLINE for GUARANTEED ENTRY to this show on the BOOK NOW button http://www.bearcatviaduct.co.uk/whos-playing and stating your requirements -

I will confirm your reservation which will be at the ONLINE price of TEN POUNDS ONLY per person for this show only (You pay at the door)

Thank you - Come on down! Hanwell Viaduct rocks with Laughter every Friday at the Bearcat (September till May) ...


Info

Venue
Viaduct Pub 221 Uxbridge Rd, Hanwell W7 3TD - 020 8567 5866

Ticket Options: Be wise - book in advance THIS WEEK ONLY to pay no more than £10...

ONLINE (£10) book before 6.30pm Friday (see link above)

At the Viaduct - LIMITED Meal Deal Tickets/Comedy Only Tickets in Viaduct pub or call 020 8567 5866
£20 2 course pre show meal + Comedy (these tickets are SUCH a bargain - you will need to get in to eat by 6.45pm at the latest)

Can't commit till the last minute? On the night at the door without booking £15/£13 (members with membership card) (subject to availibility)

Doors Open 8pm - Rowland +1 will be there to greet you - our best wishes to Tracey x
First Act 8.30pm
Show Finishes by 11pm (ish!)
Viaduct licensed till later

Contact:
website: http://www.bearcatviaduct.co.uk/
email: james@bearcatcomedy.co.uk
twitter: @bearcatquiz
facebook: Bearcat Comedy at the Viaduct

Other news

VERY SPECIAL GUESTS coming in last 5 SHOWS - see website for full show details - All remaining shows are online and Bookable - ...

Friday May 1st: Harry Hill & Andrew Maxwell - only 25% remain
Friday 8th May: Zoe Lyons & Kerry Godliman - be fast tickets available (TA)
Friday 15th May: Matt Green & Chris Martin (not that one) - TA
Friday 22nd May: Bob Mills & Paul Tonkinson - be quick - Some tickets available
Last show: May 29th: Mick Ferry & The Raymond & Mr Timpkins Revue - book NOW!
22nd April 2015