Viv Ellis enjoys last week's show
Related Links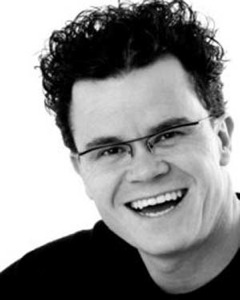 Dominic Holland
To book tickets e-mail james@bearcatcomedy.co.uk stating which night you want, then pay at the door (if your tickets are confirmed)
Tickets are £13 & a one off membership fee of £2, with a limit of four tickets per person.
There's also a Facebook page: Bearcat Comedy at the Viaduct
Participate
Sign up for our free newsletter
Comment on this story on the
I've been to Bearcat Comedy quite a few times now, sometimes, I know everyone in there, other times have got chatting to people from outside the immediate area – which shows the word is spreading, which can only be good.
One thing I have noticed is that often the comedians arrive early and sit at the back of the club during the preceding acts- getting a handle on the audience and the general atmosphere. One of the audience's benefits is that the "banter" that inevitably occurs between the performers and audience members gets carried on by several acts.
One recurring question from the stage into the audience on this night was 'what do you do for a living?" One woman answered 'butcher' – which certainly stunned the comedian into silence. But the best audience quip all evening was a guy saying he was a "Comedy Development Producer" for BBC3. Must try that.
The first act was Philberto, a Portugese reality-star-turned comic – in reality the creation of character comedian Milo McCabe. To be honest the clips I watched beforehand didn't impress me that much but I am so glad I was there early enough to catch him – he was hilarious. His opening lines had everyone roaring – 'I'm not here to steal your jobs – well unless you're a comedian' plus a very bad taste gag, that I can't repeat here, but which was met by silence, while everyone worked it out, but then helpless laughter. He did a very impressive routine putting political correctness into the 'Mr Men' characters – especially sticking up for the 'Little Misses" who, he reckons, are painted very unfairly and clearly a new one is created ever time writer Roger Hargreaves has a row with his wife. Philberto/McCabe's delivery was perfect he had the audience in the palm of his hand right from the off. Hope he comes back.
Mark Maier, who's a very experienced lad that you may have seen on telly, did a brilliant, slickly delivered set making us laugh with topics as mundane as the problems of finding electrical sockets when you're on a train journey. His handling of the rowdier elements in the crowd was effortless.
Top of the bill was Dominic Holland who I last saw live about 20 years ago in a pub in Chiswick. Since then, he's become a Dad four times so after the opening material apologizing for looking like Fabio Capello (which he does a bit) we had lots of parenting stuff. How his main job is now driving, especially at weekends when his wife presents him with a print out of his schedule. Plus we had the drawn out, but very funny and true, story about taking his one son to school but then finding the combination of his son's scooter and a hill just too much to resist for the journey back home to his long-suffering wife. Which all ended with a pile of gravel, and a very badly broken leg.
One of my favourites, Rudi Lickwood is on this week so I'll be there again – it's a great night out.
Coming up on the next few Fridays are:
Fri 21st Nov: RUDI LICKWOOD. STEPHEN CARLIN. MANDY MUDEN. JOE ROWNTREE.??
Fri 28th Nov: RIA LINA. PAUL RICKETTS. JEFF STEVENSON. ADDY VAN DER BORGH.??
Fri 5th Dec: DAVID JORDAN. INGRID DAHLE. OWEN O'NEILL. SHERAZ YOUSAF.
Viv Ellis
17th November 2014